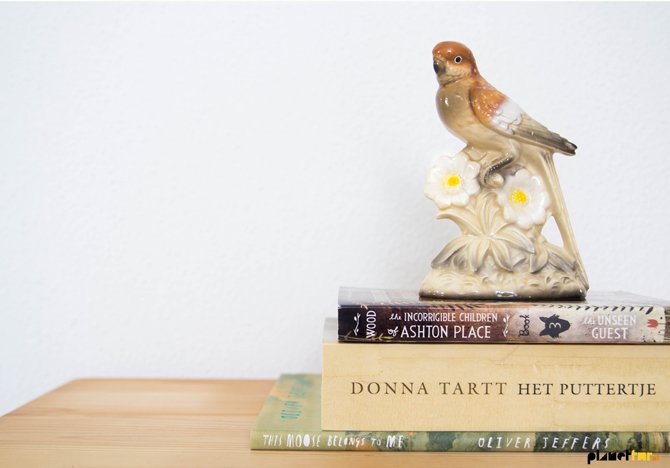 Het is nu wel erg cru om zo over jezelf te praten als je net gisteren 32 geworden bent, maar ik doel dan ook niet (alleen – haha) op het verval dat intreedt met de jaren, maar vooral op het boek dat ik cadeau kreeg: Stages of Decay van Julia Solis. Ik zag het al staan bij 'Do you read me?' in Berlijn afgelopen mei, maar de aanschaf van een boek slaat tegenwoordig zo'n gat in mijn armetierige ondernemersbudget, dat ik besloot boeken voor mijn verjaardag te vragen. Misschien raar dat de uitgever van een online magazine de zaken graag nog analoog leest, maar na een hele dag naar schermen staren, is het vasthouden van een goed ouderwets papieren boek in bed 's avonds best even een fijn ander uitzicht.
Stages of Decay is een fotoboek over verlaten theaters over de hele wereld en valt in dezelfde categorie als Abandoned Places (kijk eens op deze website en hier, echt fantastisch). Ik heb een fascinatie voor verlaten plekken, wellicht ook de reden waarom ik de laatste James Bond ongeveer 20.000 keer gezien heb.
Verder de andere titels in mijn bescheiden boekencollectie: na door Wildwood en Marije aangestoken te zijn met het Young Adult genre lees ik momenteel "The Incorrigible Children of Ashton Place" van Maryrose Wood met illustraties van Jon Klassen (ja, die van 'I want my hat back') en ben ik, ondanks de teleurstelling na 'De Kleine Vriend', toch weer héél erg nieuwsgierig naar het nieuwe boek van Donna Tartt. 'Een verborgen geschiedenis' (haar debuut) was namelijk wél een prachtboek. We gaan het zien! Als je nog goede tips hebt, deel ze..ik ben heel benieuwd!
It might sound cruel to talk about stages of decay when you just turned 32 yesterday, but this post's title isn't referring to me leaving my twenties for ever and ever, but to the book I got as a present. Since I'm an entrepeneur I do not indulge myself very often with new books, for the plain and simple reason that they burn huge holes in my budget. It's now way much more fun to put them on my birthday wishlist and boy, was I indulged with beautiful books or what?
Stages of Decay is a photobook by Julia Solis about abandoned theaters around the globe and entirely in line with websites like Abandoned Places and this article about abandoned Soviet Monuments. I have a knack for these kind of places, which might also explain why I saw James Bond's Skyfall about 20.000 times. If you're not that into abandoned places, I can wholeheartedly recommend you the series called "The Incorrigible Children of Ashton Place" by Maryrose Wood and illustrated by Jon Klassen (yes, the guy from 'I want my hat back'). I can hardly wait to start reading this pile and please, do share your favourite book titles with me!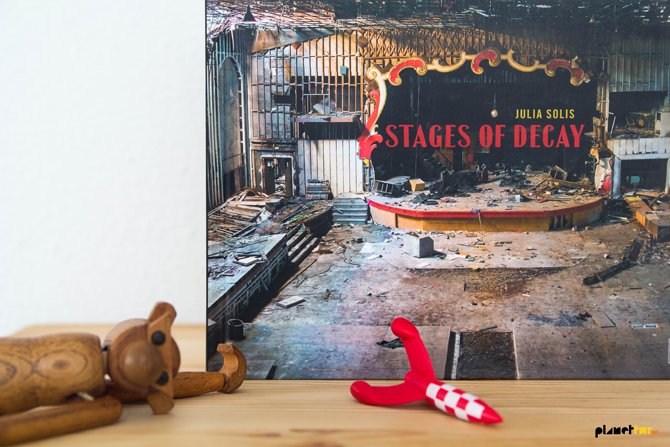 https://www.ohmarie.nl/wp-content/uploads/2016/10/logoohmariehr.jpg
0
0
Marlous
https://www.ohmarie.nl/wp-content/uploads/2016/10/logoohmariehr.jpg
Marlous
2013-11-05 16:07:03
2015-08-31 17:40:16
Stages of Decay