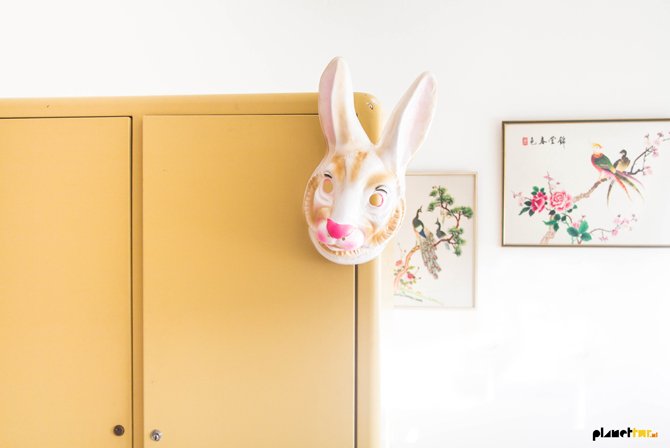 Over konijnenholen gesproken: recent viel ik, veel te lang en veel te vaak, in het konijnenhol dat Pinterest heet. Overigens had ik twee goede redenen om dat te laten gebeuren: het nieuwe nummer van Oh Marie! heeft als thema Alice in Wonderland en daarnaast valt er een hele nieuwe kamer in te richten voor onze Minion (yay!). Die laatste reden deed me recht in een ander konijnenhol vallen: die van Marktplaats. Ik denk dat ik wel 5.000 kledingkasten, ladekasten, commodes en ander kinderkamer gerelateerd meubilair heb zien langsschuiven de afgelopen tijd. Het ene konijnenhol leidt dus naar het andere, zoveel is duidelijk (en goh, die uitspraak zou het goed doen op een tegeltje!).
Mijn zoektocht was niet vruchteloos trouwens. We kochten deze prachtige vintage, voormalige medicijnkast voor de babykamer. Haar vorige eigenaars deden er met pijn in het hart afstand van, maar hadden er geen plek meer voor in hun nieuwe, kleinere woning. De man die 'm verkocht vertelde ons ook dat hij erg van vintage design hield…waardoor ik nog een beetje meer van de kast ging houden. Het heeft vast zo moeten zijn, die kast en wij.
Mijn oude werkkamer wordt dus babykamer. Een gedaante die vast permanenter is dan degene die hem voorgingen. Kijk maar eens hier, hier en hier.
Speaking of rabbit holes: I've been down the Pinterest rabbit hole way too much and way to long the last couple of weeks. I had two very good reasons why I allowed myself to get sucked into it: the new issue of Oh Marie! themed with the Alice theme and of course, the decoration of the nursery of our little Minion (yay!). The last reason led me into that other rabbit hole called Marktplaats, our Dutch craigslist or e-Bay. I think I must have seen about 5.000 wardrobes, cupboards, cribs and other child-related furniture over the last weeks. One rabbit hole leads to another, that's a thing for sure (and now I think of it: that's a saying that would do it well on a poster).
The quest paid off by the way. We bought this beautiful vintage medicine cabinet on Marktplaats for the nursery. Its former owners loved it dearly, but they had to part with it because they had moved to a smaller place. The guy who sold it also told us he had a love for vintage design so I think us and the cabinet are meant to be together. We already love it as much as its previous owners anyway!
So, the room that used to be my workroom will be changed again, this time a bit more permanently I reckon. Curious how it looked earlier? Take a look here, here and here.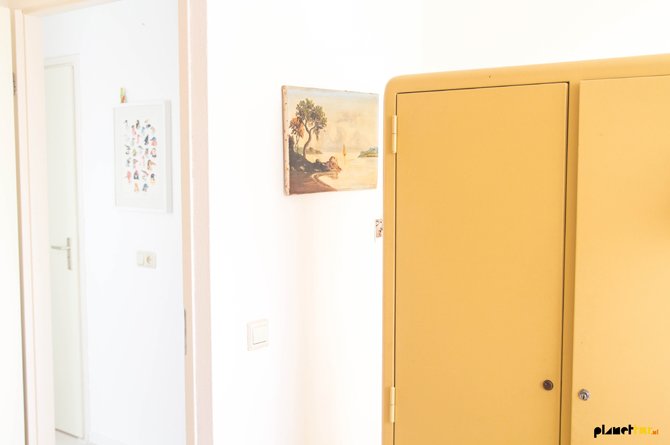 https://www.ohmarie.nl/wp-content/uploads/2016/10/logoohmariehr.jpg
0
0
Marlous
https://www.ohmarie.nl/wp-content/uploads/2016/10/logoohmariehr.jpg
Marlous
2014-01-14 10:06:23
2015-03-10 15:20:44
One rabbit hole leads to another