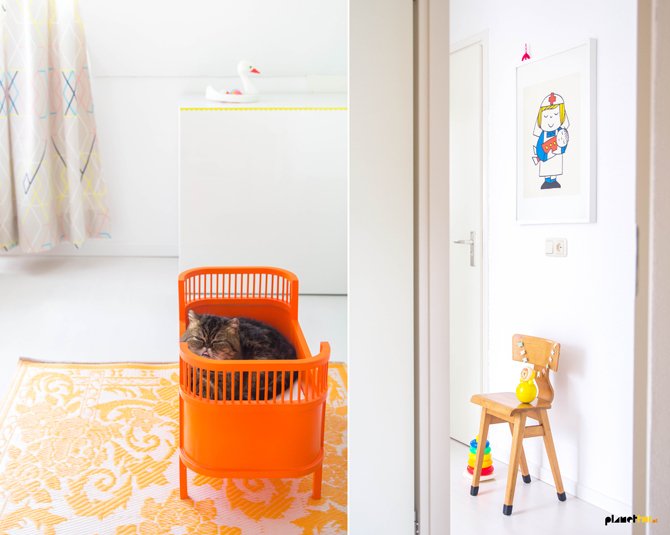 Als we met Molly naar de dierenarts moeten zeggen we altijd dat we met haar naar de poppendokter gaan. Blijkbaar vond ze dit hét excuus om dus ook het nieuwe Smallstuff poppenbedje dat we voor onze dochter's kamer kochten te confisqueren als slaapplek. Het is natuurlijk ook fantastisch dat er ineens allerlei zaken in huis verschijnen die speciaal voor haar maatje gemaakt lijken te zijn.
Ik als Molly's voer/aaimachine ben overigens geen haar beter: ik ben als een kind zo blij met de vintage Dick Bruna posters die ik voor 25 cent per stuk bij de kringloop vond. Zo zie je, fijne dingen zitten in de zaken die soms letterlijk en soms figuurlijk voor kleine wezens gemaakt zijn.
When Molly needs to go to the vet we like to say we're taking her to the doll doctor. Apparantly she took our words very seriously, since she immediately confisquated the Smallstuff doll bed we bought for our daughter's room as her sleeping spot. We can hardly blame her for doing that: as much as she's concerned, all that small sized stuff we started to carry into our home over the last months seems to be tailor made for her.
I'm no better myself by the way: stuff designed for small creatures makes me happy too. Like the beautiful vintage Dick Bruna posters I thrifted last week for only 25 cents each. One thing's for sure: happiness can be found in small things, whether they're just small or made for small creatures.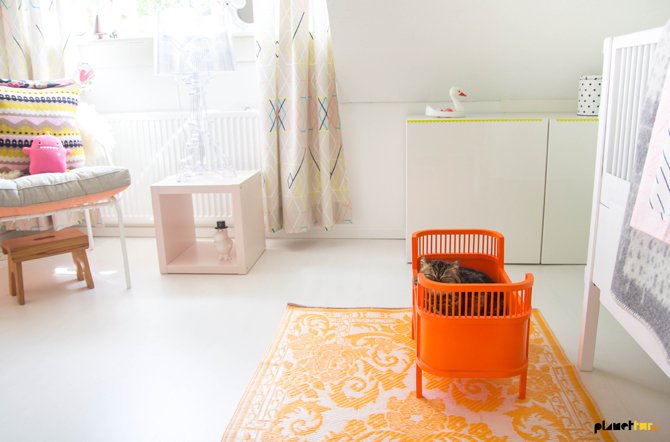 https://www.ohmarie.nl/wp-content/uploads/2016/10/logoohmariehr.jpg
0
0
Marlous
https://www.ohmarie.nl/wp-content/uploads/2016/10/logoohmariehr.jpg
Marlous
2014-05-09 21:06:01
2015-03-10 15:29:40
Stuff for small creatures