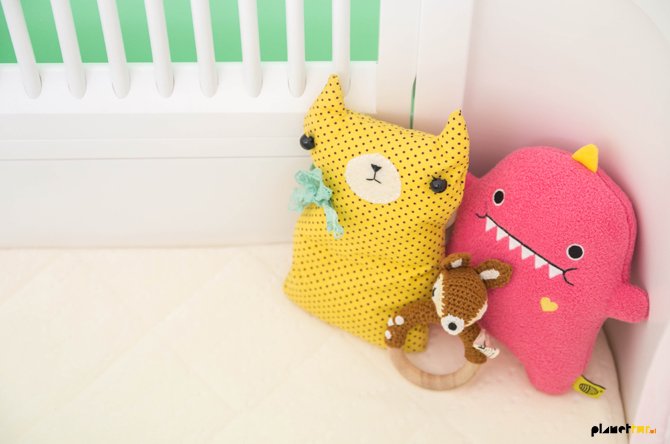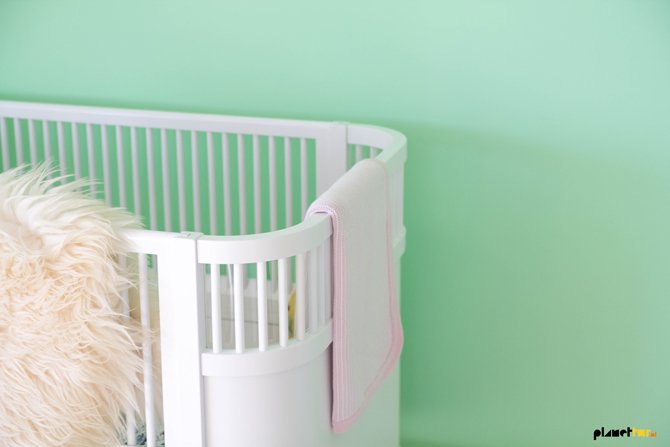 Wij..nee, mijn Lief, verfde de gele muur in de babykamer in onze favoriete kleur hier in huis: dezelfde kleur groen als we ooit al in de hal gebruikten (Histor Collectie/Paradijs). Die gele muur was prachtig, maar kaatste ook een gelige waas over alles in de kamer. Dit groen maakt de kamer fris, wat voor weer het buiten ook is. Ook zijn we erg blij dat we toch voor Sebra's Kilibed voor ons meisje kozen ondanks zijn gepeperde prijs. Het bedje stond al jaren op mijn kinderbeddenwensenlijstje (blijkbaar kan je zo'n lijstje hebben, ook als baby's nog een erg abstract onderwerp in je leven zijn) en aangezien we de rest van de babykamer toch met tweedehands meubels vullen, mochten we uit de band springen. Dat was tenminste ons excuus. O en het is uitschuifbaar, dus het gaat ook lang mee. Excuus nummer twee. Nina schreef trouwens een heel leuk artikel over de geschiedenis van het bed, dat je hier lezen kan.
Afgelopen vrijdag publiceerde ik het laatste nummer van Oh Marie! voor mijn verlof. Je kan alles lezen over deze pauze en mijn toekomstplannen voor Oh Marie! in het openingsinterview van dit nummer (let vooral op de koddige selfies die ik en Molly erbij maakten, lang leve de zelfontspanner). Aangezien foto's maken en schrijven mijn zuurstof zijn, zal ik mijn post hier en op het blog van Oh Marie! voorlopig zeker nog niet verlaten. Toch is het fijn om mijn tempo wat terug te kunnen schroeven, zo met die immer groeiende babykoala die om mijn nek hangt!
We…no, my Love, painted the yellow nursery wall in what became our favourite colour in our home: the same green as our hallway. We love how it worked out. Whereas the yellow seemed to cast a yellowish shade over everything in the room, the green gives the space freshness, no matter how grey the light outside is. I'm also still very happy we choose Sebra's Kilibed for our little girl. It was on my children's bed wishlist (can one have a list like that? Apparantly!) for like ever and after extentive consultations we eventually decided to buy it, despite its rediculous price. The rest of the nursery is furnished with second hand stuff anyway…at least that was our excuse. Nina wrote a very interesting piece about this particular bed, you can read it here.
Last Friday I published the last issue of Oh Marie! before my maternity leave. You can read everything about my break and future plans for Oh Marie! in the opening interview with me in this new issue. Since photographing and writing are my oxygen I won't abandon my post here or over the Oh Marie! blog by the way. But it's nice to be able to reduce my speed a bit, you now..with that little baby koala hanging around my neck.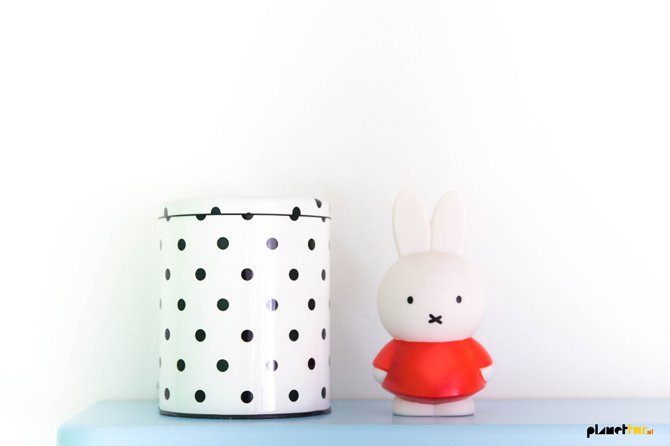 https://www.ohmarie.nl/wp-content/uploads/2016/10/logoohmariehr.jpg
0
0
Marlous
https://www.ohmarie.nl/wp-content/uploads/2016/10/logoohmariehr.jpg
Marlous
2014-03-02 21:19:40
2015-03-10 15:20:44
Reduced speed ahead