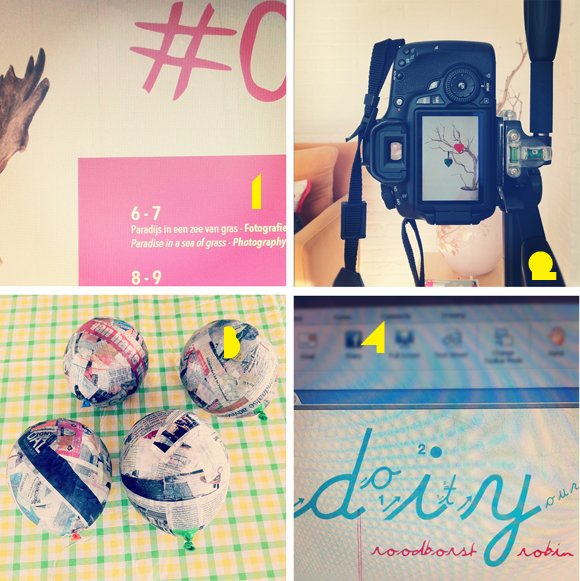 Sinds zaterdag, tot de launch aankomende zaterdag, elke dag een piepklein stukje inhoud van Oh Marie! Volg @planetfur op Instagram als je mee wil kijken. Of lees mee op Twitter: @ohmariemag.
1. De inhoudsopgave.
2. Foto's maken voor een workshop die ik zal geven op de Woonbeurs in samenwerking
met Etsy en 101 Woonideeën.
3. Ouderwetsch papiermacheën voor de launch.
4. De zelfmaker.
Since last Saturday I'm posting small pieces of the magazine on Instagram. Follow @planetfur or @ohmariemag on Twitter if you don't want to miss them!
1. Table of content.
2. Taking pictures for a workshop I will be giving at the Woonbeurs in coöperation with Etsy
and 101 Woonideeën.
3. Old-fashioned paper-maché for the launch.
4. A sneak peek of the DIY.