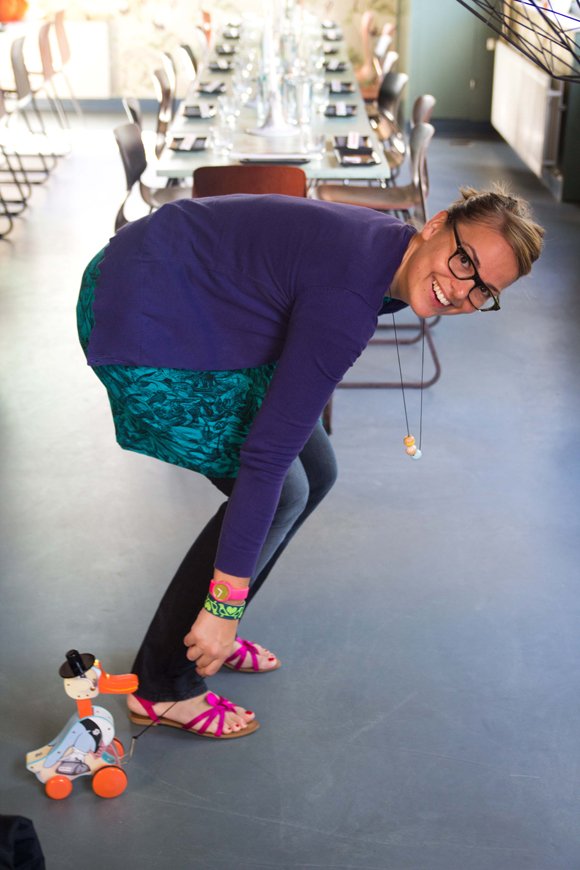 Neem een paar typische rekwisieten, een stel grappige types…en je hebt een geweldig leuke middag. Deze foto's namen we gisteren tijdens de launch van Oh Marie! en ik moet weer lachen als ik ze zie. Mijn lieve moeder breidde in de week voor de launch nog 'even' twee Donna Wilson vogels, ik kocht een paar (eigenlijk best lelijke) kringloopvogels (de 'stompfoto' van Philomeen is om te gillen zo grappig) en nog wat onzinnige zaken ter vergroting van de pret.
Het was een pracht van een middag. Morgen alle foto's van de launch, maar hier alvast een foto van de locatie, voor als je niet kan wachten (wat begrijpelijk is natuurlijk). We ontvingen al ontzettend veel geweldige reacties op het 0-nummer, echt super! Wil je je eigen exemplaar downloaden dan kan dat hier. Zegt het voort! (Mocht je onverhoopt problemen tegenkomen tijdens het proces, laat het me dan weten via e-mail!)
Take a bunch of silly props, a group of crazy people and you'll have a blast. Yesterday, at the launch of Oh Marie! we took these pictures of (almost) all the people who attended it. My sweet mum knitted two Donna Wilson birds, I thrifted a couple of (bud ugly) birds and some other peculiar items to add some more fun to the pictures. These pictures crack me up.
Tomorrow I post the rest of the pictures of the launch. It was a great afternoon, you can already have a peek of the beautiful location here. If you're curious after the first issue, you can download it here! Spread the word! (And, if you encounter any problem during the downloading process, please do not hesitate to contact me through e-mail.)