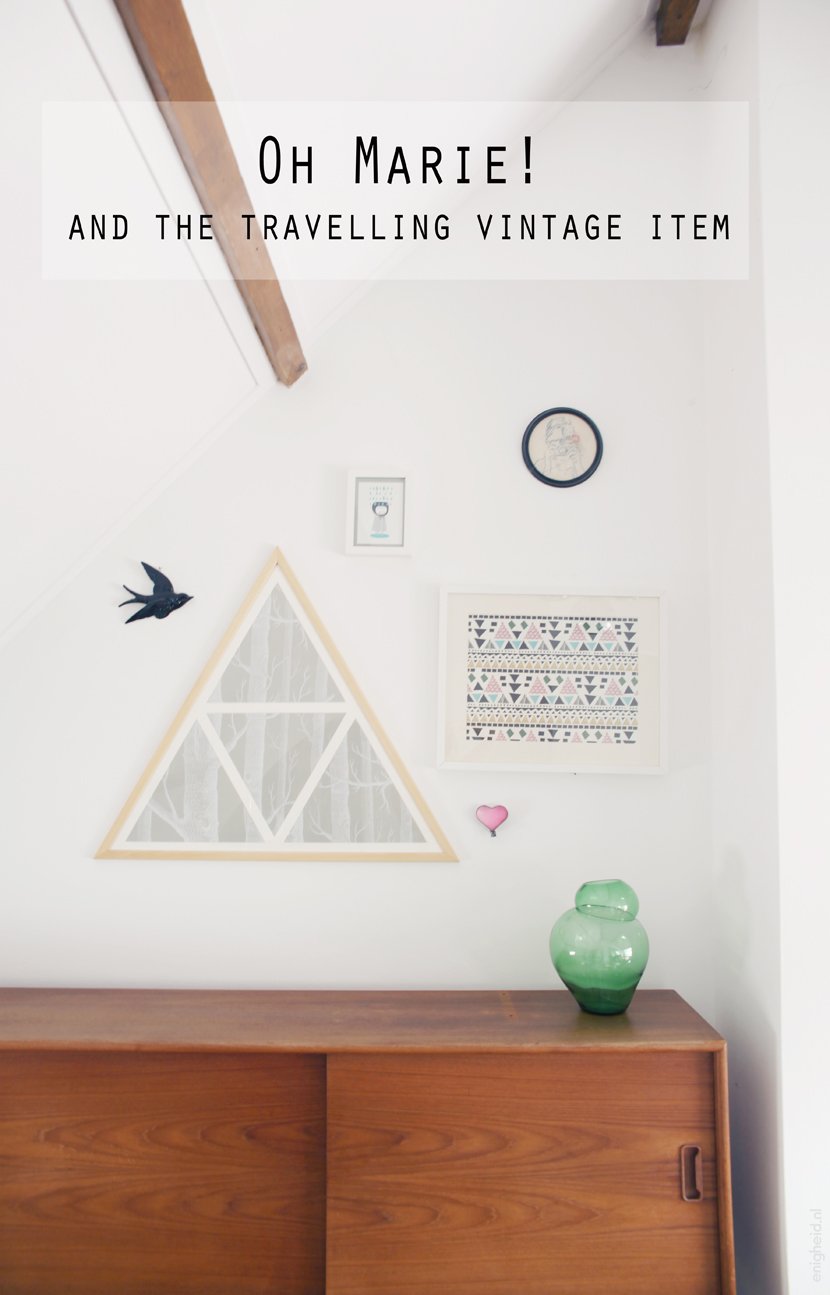 Tijdens de launch van Oh Marie! kregen alle aanwezigen een piñata met daarin een klein gekringloopt item met daarbij de opdracht dit item te fotograferen in een interieursetting, de foto op hun blogs of Instagram te zetten (met #ohmariemag) en het door te geven aan een volger die datzelfde doet, enzovoort. Deze week de prachtige resultaten van
Iris (Enigheid) – koekjesvorm
Ingrid (Ingthings) – tegeltje met Oud Hollandsch motief
Nikki (LiefGeval) – geborduurde vogel
Monique wijdde een hele inspiratiepost aan haar kantklosjes. Heel erg leuk om te zien hoe iets kleins, bijna onbeduidends, voor nieuwe ideeën kan zorgen!
All the attendants at the Oh Marie! launch got a piñata with a little thrifted item in it, with the assignment to picture the item in some kind of interior setting, put the picture on their blogs or Instagram (using #ohmariemag) and give it to a follower, who does the same…etc. This week the beautiful results of
Iris (Enigheid) – vintage cookie cutter
Ingrid (Ingthings) – vintage wall tile with an Ol' Dutch scene
Nikki (LiefGeval) – cross-stitched bird
Monique wrote a post about the inspiration she got from the lace-makers (excuse me for the crappy translation) she found in her piñata. Isn't it great that something so small can lead to great new ideas?