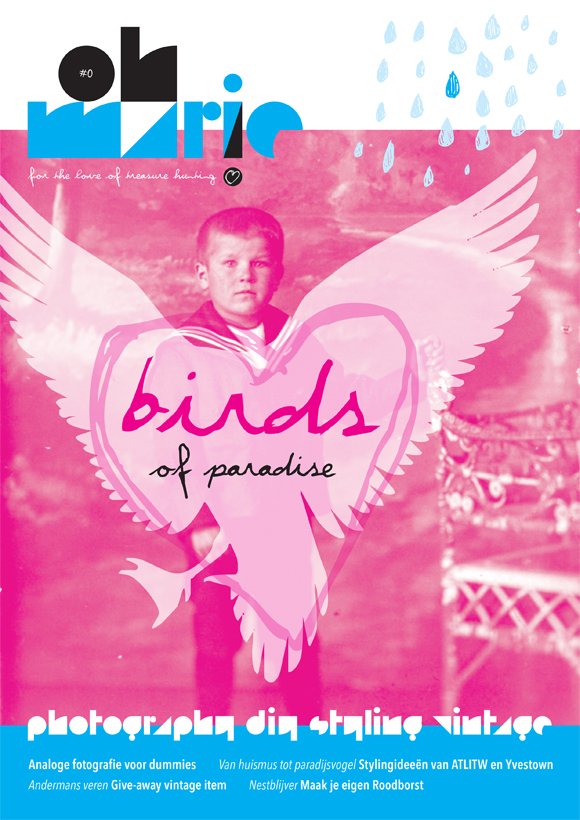 Morgen om 14.00u launchen we het 0-nummer! Vanaf dat moment kan je je eigen exemplaar downloaden en is het lange wachten voorbij
Als je je nog niet inschreef voor de nieuwsbrief, zeker doen: dan ontvang je het 0-nummer gratis. Als je je afvraagt waarom we voor deze cover (de cover! de cover!) kozen: het jongetje is mijn opa, op vijfjarige leeftijd. Een bijzondere foto omdat hij in 1920 genomen is. Aan hem en mijn oma (Marie) heb ik veel te danken, vandaar dat zij beiden een speciale plek hebben gekregen bij de maak van dit project. Ik vind dat Casper er iets prachtigs van heeft gemaakt.
Tot morgen!
P.S. In alle hectiek van de laatste dagen schoot de post over Yvestown, die ook een geweldig mooie bijdrage leverde aan het eerste nummer, er helemaal bij in. Sorry Yvonne! Aanstaande zondag alsnog!
Tomorrow at 2 PM we'll be launching the first issue. From that moment you can download your own copy! Do subscribe for the newsletter: you'll get this first issue for free. The boy on the cover (the cover! the cover!) is my grandfather when he was 5 years old. A very special picture, since it was made in 1920. Both my grandfather and mother (her name was Marie) were very special to me, I owe a lot to them. I therefore gave them a special place during in this exciting project. I think Casper did a great job with this design! See you tomorrow!
P.S. Things have been so hectic the last couple of days. Therefore I'll post the article about Yvestown, who made a beautiful contribution to the first issue, next Sunday!